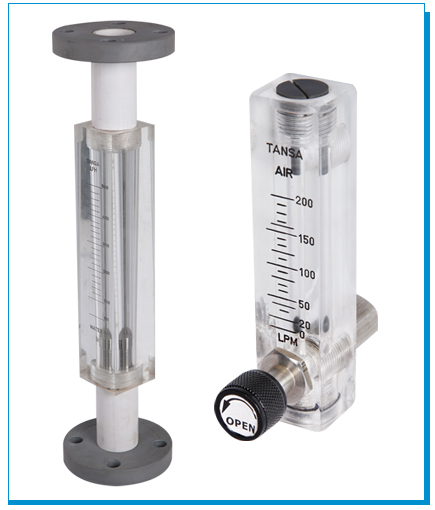 Acrylic Rotameter is a Variable Area Flow Meter. It consists of a tapered tube, typically made from acrylic block, with a 'float' made of SS or PTFE. The differential pressure across the annulus area is constant. The float moves through the tapered tube up and down with respect to fluid flow. The vertical position of the float as indicated by scale is the measure of the instantaneous flow rate.
Specifications :
Material of Construction : Acrylic
Float : SS 316 / SS 304 / PTFE
Tube : Within Acrylic Block
Packing : PTFE / Nitrile
Enclosure : Acrylic Block
Line Size from 1/2" to 3"
Flow Range : AIR : 1 LPM - 20000 LPM
Water: 1 LPH - 40000 LPH
FFD or CCD: 75mm to 500mm
Accuracy : +/- 4% to 5% of Full Scale
Measuring Span : 1:10
Scale : Engraved on Acrylic Block
Application :
Arcylic Rotameters are mainly suitable for Indoor Applications. These Rotameters are used for Air, Waterand other non-corrosive fluids.
Latching Type Switch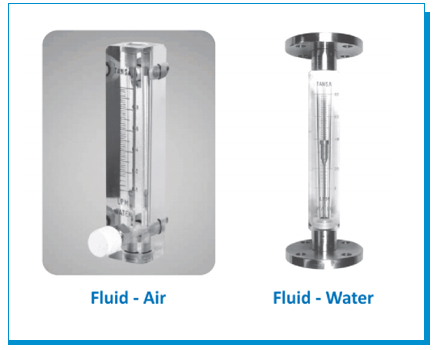 TANSA has developed 'Latching Type Switch'. Unlike the proximity switch, when the float passes up in front of the switch, the switch becomes open. Even if the float goes up beyond the level, the switch remains open, i.e it latches off. Unless the float comes down and goes below the level, the switch will not turn on. Thus, the switch is Bi-Stable with stable. The switch operates by sensing the direction of the float travel.